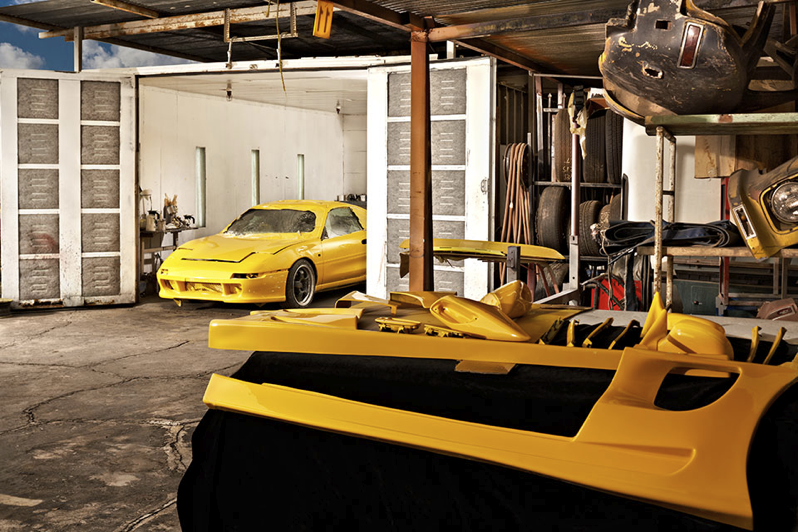 The paint department here at E & L Auto/Body & Tow Inc.
uses the most advanced and ecologically friendly systems. We recently changed our painting system in order to decrease chloroflorocarbon emissions into the atmosphere. E & L was and continues to be on the forefront of ecological protection. The new HVLP (High Volume Low Pressure) System uses special spray guns and pressure regulators that yield both a factory quality paint job and very low emissions.
Another recent and very important advancement is the conversion from oil-based paints to water-based paints.
This is also important to the environment. If all body shops did the same, the pollution levels and emissions going into the atmosphere would drop significantly.Our spray booth has the capacity to remove virtually all dust particles in the air due to its reverse flow technology. This allows you to get a clean and beautiful paint job everytime. The spray booth's dimensions are 28 feet long x 20 feet tall x 9 feet wide which is large enough for most vans and limousines.
Our final touch is the Detailing Department,
this is probably the most noticable part of the repair. It is the responsibility of the detailing dept.to make sure that you can not tell that there was every any damage to your car. This means that we make sure that we remove any overspray, dust that is trapped in your airflow ducts, clean up any broken glass, and restore your corrosion protection to the undercarriage of your car. And of course wash and vacuum the interior.
We also specialize in car restoration
You will find that our experience is our most important attribute.
When you are looking to invest your hard earned cash into the car that you love. You will want someone with over 30 years of experience taking care of your car
Our painter has worked with us for over 16 years and is certified by the PPG Painting Team and is ICAR Certified. He is just one member of our Vehicle Restoration Team.
Another member is our body repair specialist. He has worked for us for over 25 years and has the expertise to repair any imperfections to original conditions and specifications. Another important part of our Restoration Team is our Upholstery department. We can correctly duplicate any style and color for your interior. We also specialize in Leather Upholstery.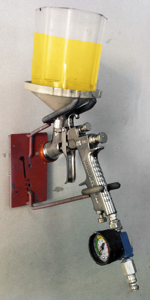 Our Spray Booth Is Open and Ready for Your Next Job